Achieve Your Optimal Health
At The Terraces at Capitol Village, you can receive top-quality, professional care at your doorstep.
We offer physical, occupational, and speech therapy for short- and long-term residents. A care plan will be tailored to each individual for safe strides to be made back to health and wellness.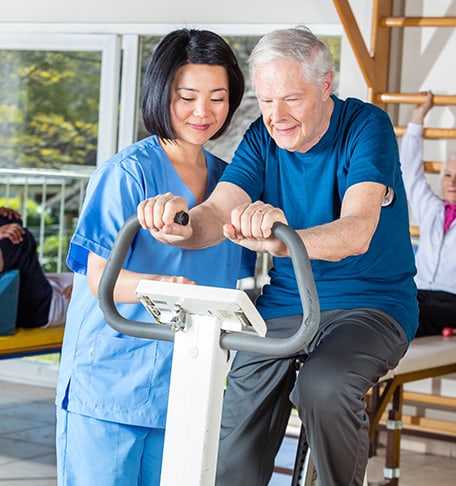 Rehabilitation Care On-Site
Our rehabilitation services are available on-site to improve access and minimize stress. There's no need to spend time searching for a certified professional or organizing transportation to appointments. It's all right here in our community, ready for you.
Therapy services we provide include:
Physical therapy
Occupational therapy
Speech therapy
Pain management
Postoperative care
Amputation care
We cover a range of mobility and cognitive issues, including:
Arthritis
Joint replacement
Cardiac disease
Stroke and neurological deficits
Upper and lower back injuries
Transition Back to Health
If you or your loved one requires rehabilitation care, rest assured knowing our community has the support and care you need. If you would like to learn about our services, get in touch with our team for more information.